United States + Israel: 2016
USA + IL Worship Collaboration
In the late summer of 2016, we took a group of spirit-led worshippers from the US to Israel where we embarked on a week-long journey of recording a live album, demonstrating our unity together as believing Jews and Gentiles (people from the nations, America specifically). 
Our producer built a studio for us in a stone apartment found in the Old City of Jerusalem. We spent our days together worshipping and fellowshipping. As we wandered the streets of the Old City together, we drew close as a unique collective and got to experience God's heart for unity.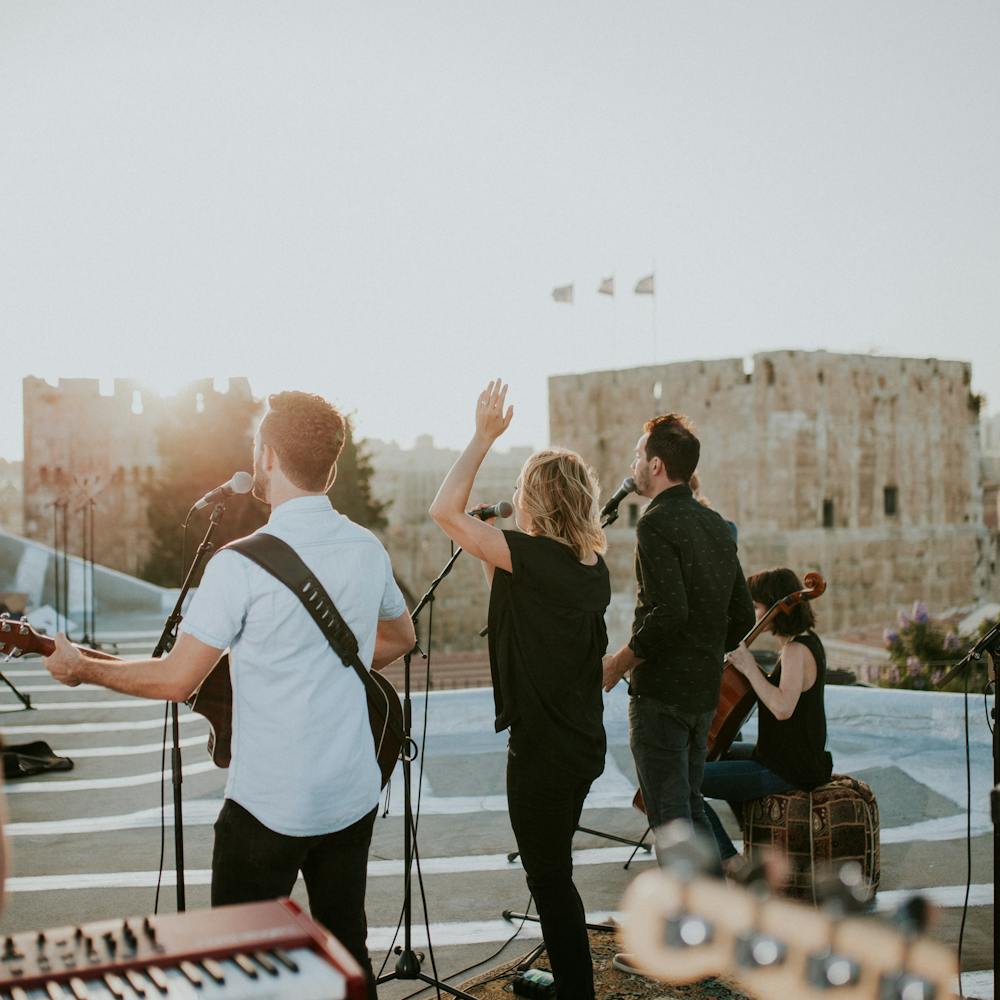 Give and help spread unity through worship!
Our work can't be done without your support! We want to invite you to partner with us as we seek to make the name of Yeshua great in Israel and the nations!
From Our Followers
God is changing hearts through unity in worship and the bridges that we build between Israel and the nations.
This is so beautiful!!! It captures the longing of my heart! I am a Messianic believer in Yeshua and it is such an indescribable blessing to find this music that so beautifully expresses the very soul of my deepest beliefs. Come, Yeshua! Come home!
- Melody
Worship after His heart - desiring to see the whole body of Christ from every nation worship in spirit and truth together as one - thank you for beautifully representing that reality.  Come soon, Lord Yeshua!
- Elizabeth
"The glory that you have given me I have given to them, that they may be one even as we are one."
John 17:22
Latest Music
Join us in worship, sing together, and see hearts changed. Our songs are recorded in Israel in collaboration with other nations.